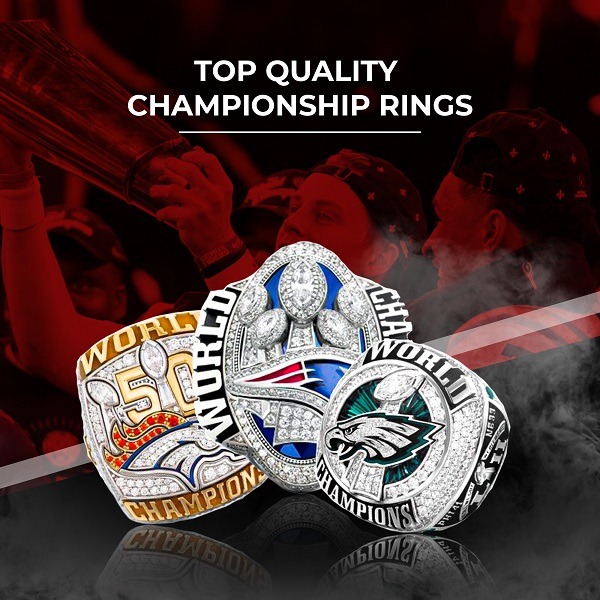 Wear our high-quality Championship Rings with pride.


Our Championship Rings are made from very high-quality materials and are all Top Quality Rings made by Master Jewelers and Highly Skilled Craftsmen.
Each Ring is Hand-Crafted. There is no automation or other machinery that mass produces our Rings. Instead, they're made the old-fashioned way, by highly skilled Master Jewelers who do nothing but make Sports Jewelry all day, every day.
Our Rings are very heavy (average of ~80 grams each), Solid (not hollow, like the competition), and are absolutely Top Quality with Deep Engraving.
Top Quality


Our Rings are "NOT" the cheap, lightweight, poor quality, Chinese Knockoffs that ship from China and take more than a month to arrive. Look at the "Ours vs Theirs" images in the banner above and in our video to see what "Their" typical Chinese Rings look like, then compare those images to "Our" Rings. See the huge differences?